OUR SOLUTIONS
---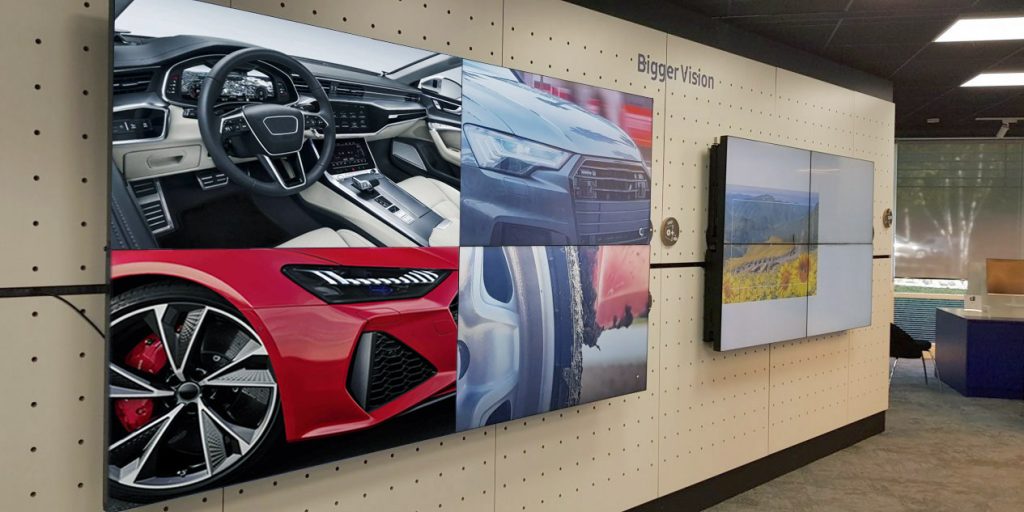 ---
Free-standing Kiosks
Optimisation of commercial spaces is vital. The kiosk is a versatile solution which can be set up in a public space on a temporary or permanent basis. The flexibility to relocate the unit means that retail, corporate and educational spaces can be re-invented in no time.
We have the skills and expertise to design and tailor screen housings to meet your requirements. Feel free to contact us for basic, bespoke or specialist display kiosks.
LED Displays
Our LED display range is ideal for the following:
• Conference Centres
• Houses of Worship
• Billboards
• Boardrooms
• Retail Shops
• Shopping Malls
• Sporting Arenas
Video Walls
Video wall technology has evolved over the last few years. Our approach is to deliver unique screen configurations as a platform for our clients to display dynamic content with the help of cutting edge media control boxes. The boxes enable us to feed multiple source content onto different screens, creating an engaging experience for the audience.
---
If you are ready to take your digital signage capabilities to the next level, contact Digital Display Networks today. You can send your questions and comments through the form below, or email us in your own time at info@digitaldisplaynetworks.co. We aim to respond to all enquiries within 24 hours so please, do get in touch!